Discover The Joy of Learning at IPB University
Discover The Joy of Learning in IPB
On behalf of IPB University, Bogor, Indonesia, I welcome you to discover more about an academic environment where you benefit from advantages of a Bogor city with its extensive educational opportunities in comfort and safety of city life, where you will feel right at home. Starting 2019, Bogor Agricultural University
Bogor Agricultural University was established to be a center of excellence in agriculture (in a broad perspective) and promote scientific research benefiting the future of mankind. Bogor Agricultural University, it is rebranding as IPB University in 2019, is one of national's foremost institutions of higher education in Indonesia, well-known not only for its remarkable diverse range of subjects, but also for its research-led teaching and outstanding scientific environment.
IPB University, Bogor, Indonesia, comprises of 9 faculties and 3 schools offering 48 Doctoral study programs, 79 Master study programs, 39 Undergraduate study programs, and 17 Diploma programs. The university has more than 21 Research Centers, and Advanced Laboratory, University Farm, Animal Teaching Hospital, Student Dormitory, Library and other university support facilities. Such resources and facilities enable IPB University to provide students with opportunities to devote themselves to research activities, to experience the joy of encountering new knowledge, to communicate with others who share the same passion of learning, and to find the joy of working with their peers to broaden their horizons. Our university is therefore most suitable for those seeking to further their learning.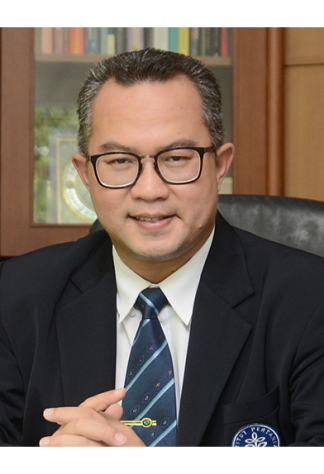 Dr. Arif Satria, SP, MSi
Rector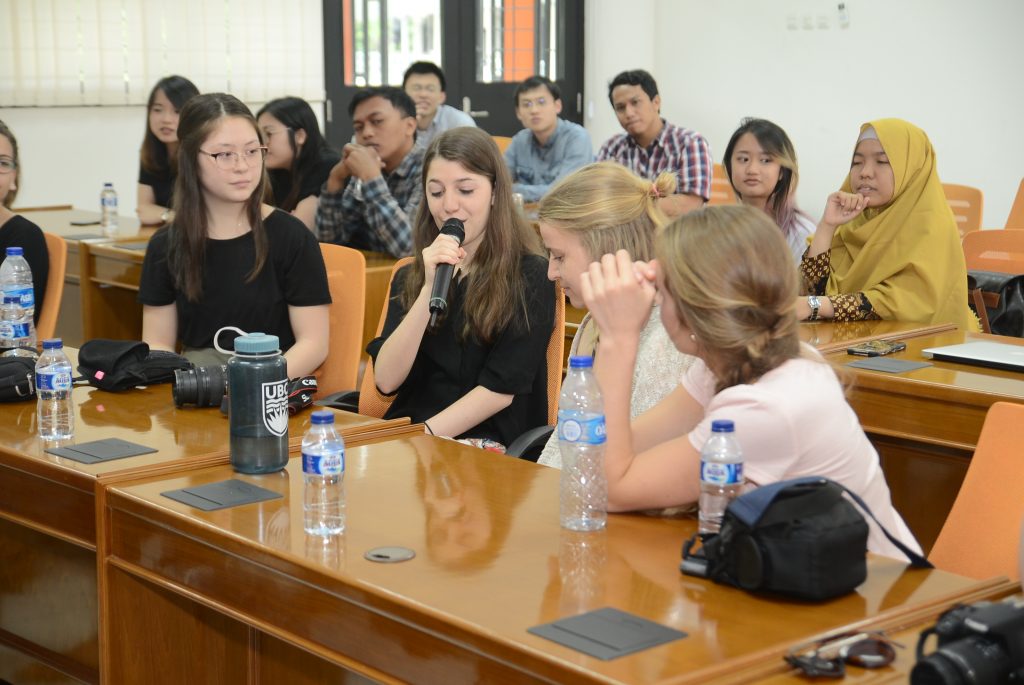 Starting 2018, IPB University opens an International class.
There are three study programs that open the International class in 2018, namely:
Veterinary Medicine, for further information please download

here

Food Science and Technology (ITP), for further information please download

here

Agricultural Industry Technology (TIN). for furhter information please download

here
And in 2020, Business school open the Internasional class (for further information please download here)
The International program selection method is the same as the UTM pathway method through written examinations in English. Written examinations include Mathematics, Chemistry, Biology, and Physics. Specifically for the Veterinary Study Program, there is a test about Veterinary Medicine.
International Class participants in 2020 must meet the following requirements:
Foreign citizen and Indonesian citizen

Graduates of both domestic and foreign science / high school / in 2018, 2019 or 2020

For Malaysian, should have college certificate
The capacity of the International class for veterinary medicine is 30 students while ITP and TIN are 25 students each.
Payment should be made in IDR
Amount must be transferred  :  IDR 3,000,000 (three million rupiahs)
Account Number / Name / Bank : 1330000072009 /Rektor IPB cq PMB-IPB / Bank Mandiri
Registration Schedule: :  March 2nd, 2020 at 15.00 WIB –  April 28th, 2020 at 24.00 WIB (GMT+7)

Written Exam Schedule:
Kuala Lumpur, Malaysia :  May 2nd, 2020
Bogor, Indonesia : May 10th , 2020
Exam Result Announcement: June 4th, 2020
Register Here